Why Choose Local Sealcoating Services?
Besides extending the life of the driveway & saving tons of money...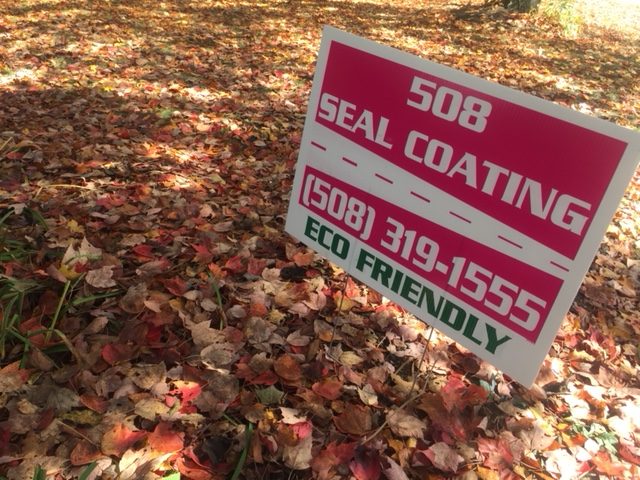 Residential & Commercial Sealcoating Services in Natick MA


Sealcoating is an essential step for newly paved lots and driveways. By sealcoating the new pavement, you're extending the life of your driveway and reducing harmful environmental damage.

Inclement weather can cause serious weathering and moisture damage—degrading the pavement and all your hard work! A properly sealed driveway not only prevents this erosion, but also provides a beautiful sheen.

Before you get started, you'll need to choose a material to sealcoat with. The two most common sealers are Asphalt Emulsion and Coal Tar.

But what kind of sealers are the best to use?
Why We Use Asphalt Emulsion Asphalt Sealer
Comparing the two is easily accomplished with a few simple questions. What is the PAH level? Is this substance environmentally friendly? And lastly, is the sealer recommended by professionals?
| | | | |
| --- | --- | --- | --- |
| | Low PAHs | Environmentally Friendly | Recommended by 508 Sealcoating |
| Coal Tar | ❌ | ❌ | ❌ |
| Asphalt Emulsion | ✔️ | ✔️ | ✔️ |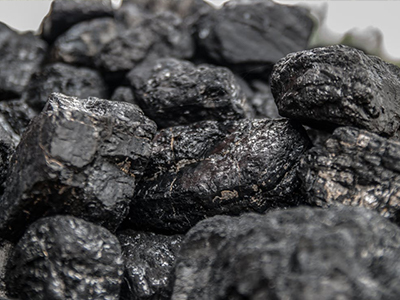 Coal Tar Sealers
As you likely have guessed by now, coal tar is created using coal. It's known for its dark pigment and is prevalent in sealing products along the east coast.
However, one of the biggest concerns with using coal tar is it's unseen toxicity. In 2016, researchers at Oregon State University found coal tar to have
high levels of polycyclic aromatic hydrocarbons
(abbreviated as PAHs). The new compounds suggest the carcinogenic risk of coal tar is 4-40% higher than previous studies indicated.
The runoff from coal tar is proven to have an impact on the plants and animals in the environment—if you're sealing your driveway with it, that includes you and your family.
Coal Tar sealers have been used for many decades. The widespread availability shouldn't come as too much of a surprise. It's taken many years to fully evaluate the impact of coal tar sealers on the environment in which they're used. The new information has led many to consider sealcoating with alternative sealers.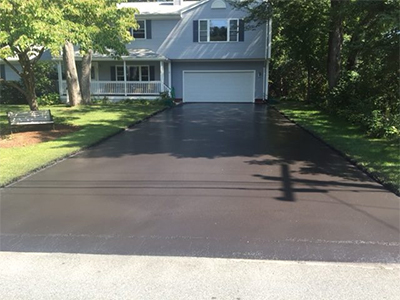 Asphalt Emulsion Sealers
When faced with the decision of what to sealcoat with, it's helpful to have an environmentally friendly option. Asphalt emulsion sealers are an alternative to coal tar sealers. They're created using
emulsified asphalt
, a substance much easier to work with and capable of long term results.
Asphalt emulsion sealcoating is overall more flexible than coal tar sealers. It protects against chemicals, moisture and oxidation. Asphalt emulsion sealers are low in odor and also have a much faster cure rate.
These types of sealers are more prevalent along the west coast, but have been made their way to us here on the east coast. If you're looking for a coal tar alternative without the PAH impact, asphalt emulsion sealers are a low PAH solution.
Same Day Sealcoating Service
Choosing what kind of material to sealcoat your driveway with is crucial. The impact doesn't end at your property line. Neighboring houses, lakes, an ecosystems all need to be taken into account. If you're still on the fence about what the best option is for you, give us a call. We can help come up with a plan that's suitable to your needs and get started today!