---
---
Line Striping and Marking
---
In addition to using high-quality, long-lasting traffic paints, we go to great lengths to ensure there is no over spraying, and the finished product looks crisp and clean. We follow all federal guidelines regarding handicap person van spacing, ramps, crosswalks, No Parking spaces, as well as all other requirements for parking areas.
---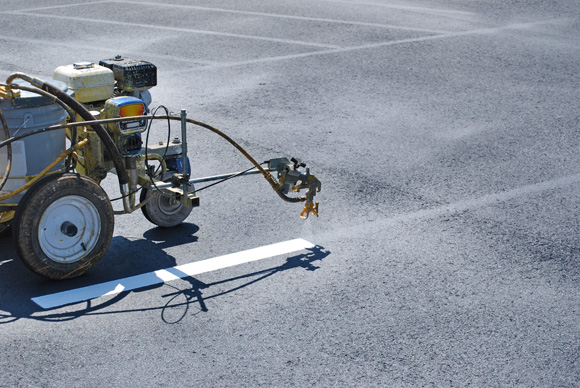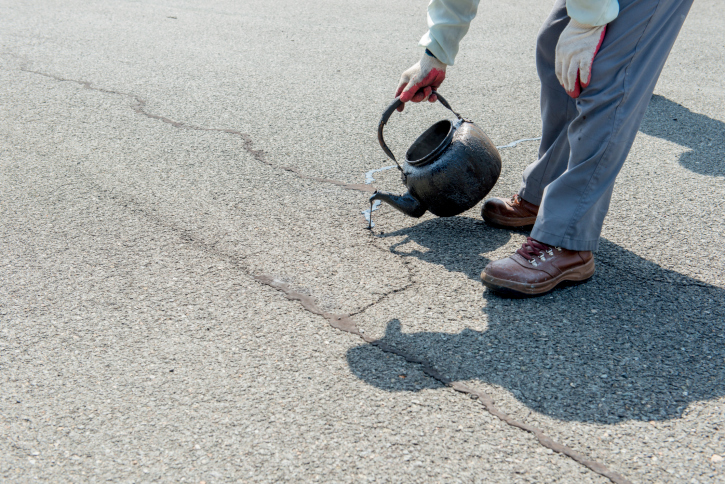 ---
Hot Rubber Crack Filler
---
Cracked pavements will experience disintegration and spalling, particularly in high volume or heavy traffic areas. Pavement cracks 1/4 inch or larger can cause premature deterioration. Without proper care and maintenance, asphalt will break down and break away. This is especially true with the winters on Long Island. It is important to have the right product and the right application plan to maintain your asphalt properly. Improperly maintained asphalt will allow water to seep into the crack and crevices. This causes the asphalt to break down and in winter freezes and causes the asphalt to crack and split.
---
---
Asphalt cutout
---
When sealcoating and hot crack filling are not enough; you are in need of patchwork.
---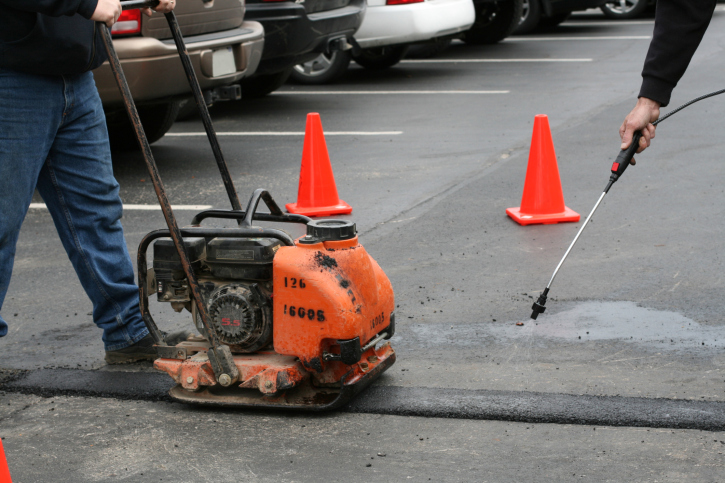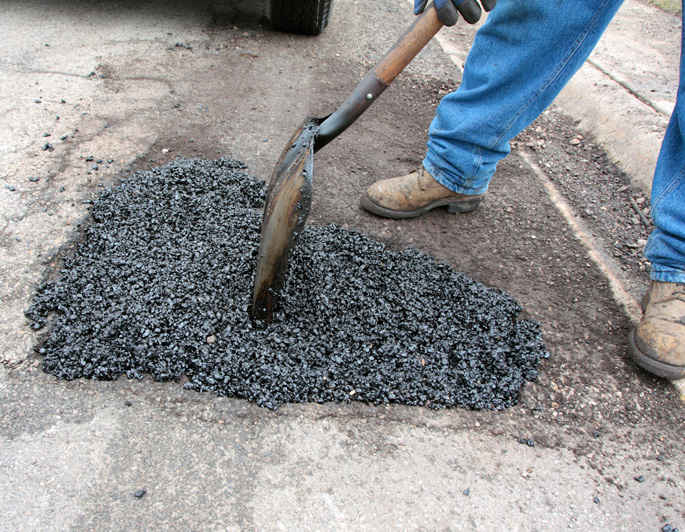 ---
Potholes
---
Potholes in asphalt can create ongoing problems for your surface if not repaired. Once a pothole is made, traffic, pressure and weather can break down or crumble the surrounding asphalt. Prompt attention and repair however can minimize worsening damage.
---